Chokehold
By Paul Butler,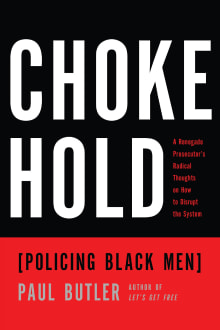 Recommended by Clarence Taylor
From Clarence's list on race and policing.
Butler argues that the large increase of police assaults and killings of black men is not a breakdown in law enforcement or the activities of a few rogue cops. The system is doing what it has been designed to do. Police hurt black men, according to the author because "that is what they are paid to do." Butler maintains that the Chokehold "is a way of understanding how American inequality is imposed." It is a tool of oppression. One outcome of the Chokehold is mass incarceration. The construction of the thug is a means of justifying the Chokehold. Butler traces the "Ape" or "dehumanization" thesis.
The book contains loads of data showing how in city after city black people are disproportionately targeted by police officers. Programs such as Obama's My Brothers' Keeper ignores women and plays into perpetuating stereotypes of black men as the primary victims of racism.
---