The End of Policing
By Alex S. Vitale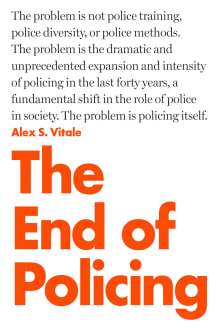 Why this book?
Vitale is not calling for the abolition of police departments. He details the dramatic growth of these departments and notes police in America use their weapons more than any other police force of developed democracies. Blacks are disproportionately the victims of police killings. Policies like racial profiling and a "warrior mentality" on the part of cops are major reasons why police assault on black people is so widespread.
Police must take on a number of tasks in which they are not qualified to do, such as dealing with the mentally ill and homeless population. In addition, Vitale writes about a number of failed policies, including managing sex workers, the war on drugs, and suppressive measures towards gangs.
---
When you buy a book we may earn a small commission.