Busman's Honeymoon
By Dorothy L. Sayers,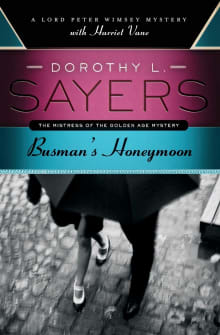 Why this book?
Inside the cover of this precious gift was scrawled: "To Jo. For who, besides Harriet, deserves Peter Wimsey?"
Who indeed. Lord Peter might be a bit of a toff to some; but his brilliance, his turn of phrase, his PTSD, and above all his passion for Harriet Vane reaches my heart and stirs my imagination. It is difficult to choose a favourite Sayers novel — indeed, Gaudy Night may take the gold — but when Peter finally finds himself in Harriet's arms, all is right with the world.
---