A Bitter Feast
By Deborah Crombie,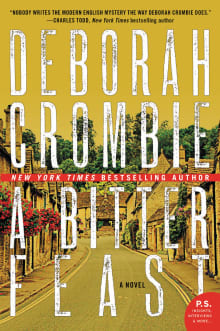 Recommended by Connie Berry
From Connie's list on mysteries on the golden age of detective fiction.
When I think of the classic mysteries of the Golden Age, I automatically picture an English country house. In Deborah Crombie's A Bitter Feast, Scotland Yard Detective Superintendent Duncan Kincaid and his wife, Detective Inspector Gemma James, are invited for a fall getaway at Beck House a country estate in the Cotswolds. When a posh charity luncheon catered by brilliant young chef Viv Holland turns deadly, Duncan and Gemma are pulled into the investigation. While I enjoyed the masterful unfolding of the investigation and the fascinating behind-the-scenes look into a high-end restaurant kitchen, it was the iconic setting that hooked me. Worthy of Miss Marple herself.
---