Memoirs of a Bow Street Runner
By Henry Goddard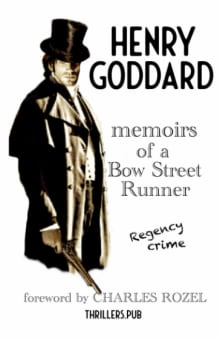 Why this book?
Before the Metropolitan Police (popularly known as Scotland Yard) existed, the Bow Street Runners were in charge of criminal investigation in Britain. Henry Goddard, the brilliant and incisive Runner, employed Sherlockian techniques years before the first Sherlock Holmes story was published. In later years, as a private detective, he continued to investigate and solve famous and complex crimes-He traveled widely, pursuing suspects through the Middle East, Europe, and Australia all of which he vividly describes.
In his old age, he dictated these memoirs, which give us a detailed account of his methods, and how he found "The Man With the Hidden Limp" and how he proved "The Butler Really Did It." It also makes clear how many errors of fact crept into later accounts of these famous crimes. Anyone with an interest in early criminal history will find this fascinating.
---
When you buy a book we may earn a small commission.