Rhyme & Rhythm: Poems for Student Athletes
By Sarah J. Donovan,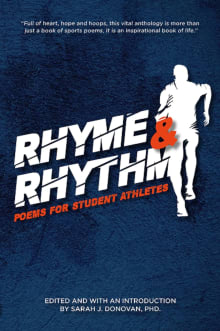 Why this book?
This anthology is full of heart and features a wide field of sports and experiences and identities. The poems are a mix of serious, moving, and funny moments, but most of all they're relatable and accessible. I've read many of the poems several times, making new discoveries with each read, and other poems beg to be read aloud in a spoken word performance. This is a great collection for teens to enjoy by themselves, or for teachers to share in the classroom. It might even inspire you to write your own sports poem.
---