All the President's Men
By Carl Bernstein, Bob Woodward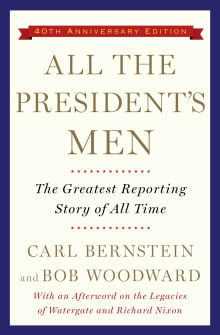 Why this book?
When I was a young reporter in east Texas, a burned-out editor asked me what I wanted to do in journalism. I muttered something about investigative reporting. He took a long drag on a Marlboro and asked, "Have you read All the President's Men?" I told him I'd seen the movie but that I hadn't read the book. He stabbed at the air with his cigarette. "Read the book," he said, "and study how they use attribution."
I did as he said, and the book became my bible on investigative reporting. Read this book and understand how to do investigative reporting. More importantly, read this book and understand why good journalism is the lifeblood of democracy.
---
When you buy a book we may earn a small commission.