At the Hands of Persons Unknown
By Philip Dray,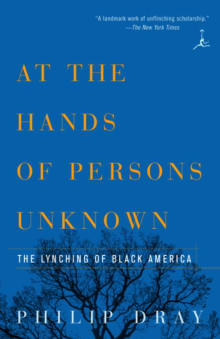 Recommended by David Livingstone Smith
From David's list on dehumanization and the impact of this phenomenon.
In my own work, I draw extensively on the lynching to document and analyze racial dehumanization. From the time of the collapse of reconstruction during the late nineteenth century until well into the twentieth century, thousands of African Americans, most of them men, were murdered by white mobs. If you are like most people, you think of lynching as nothing more than extrajudicial execution, but in fact it often involved hours of the most hideous torture imaginable, ending with the victim being burned alive before a crowd of hundreds or even thousands of avid spectators. Philip Dray's book is a fine entry point into the historical literature on lynching.
---