Life on a Plantation
By Bobbie Kalman,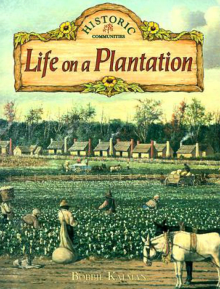 Recommended by Lori Benton
From Lori's list on the best books on plantation life in the Antebellum South (Colonial and early federal America).
When I begin researching a new historical subject I usually turn first to children's books for a quick, broad overview. For Southern USA plantation life, Kalman's book, part of the Historic Communities series, is a perfect introduction to the subject of southern plantations, with splendidly detailed drawings of homes and outbuildings, a glossary of terms, and many photographs from the latter decades before emancipation. Its focus is split between the planters' lives and the lives of those they enslaved, introducing readers to every facet of this setting and the challenges faced by those who lived there. A great springboard into the subject for homeschooling.

---