Salvage the Bones
By Jesmyn Ward,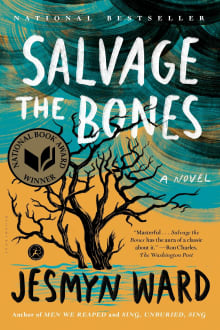 Recommended by Katherine Dykstra
From Katherine's list on the best books on the complexity of American girlhood.
When I am asked whether my next book will also be true crime, I say that my wheelhouse isn't actually true crime but stories about pregnant teenage girls. This extends to my reading material. Salvage the Bones is a heart-stopping novel about a 15-year-old girl being raised by her widowed father in small-town Mississippi. In the calm before Hurricane Katrina, Esch and her three brothers—who alternately play basketball, raise pit bulls to dogfight and get in the way—are only just getting by. But Esch has a secret, which threatens to tip her life into chaos—there's a baby growing inside of her. This book shines a light on the vast unfairness of the responsibility of pregnancy. I all but held my breath for the last 50 pages.
---