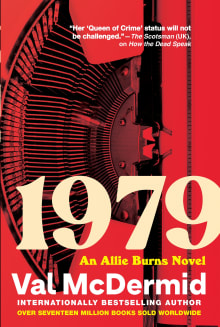 1979
By Val McDermid
Why this book?
Thriller writer and contemporary 'queen of crime' Val McDermid draws deeply on her own years as a tabloid journalist to bring fictional reporter Allie Burns to life during the winter of discontent. This unputdownable tale of a newspaper investigation into matters of life, death, and corruption is so evocative of a 1970s Glasgow newsroom that I could practically smell the fags and taste the whisky. More Allie Burns stories are promised, and I for one can't wait.
From the list:
The best books about journalists as heroes
When you buy a book we may earn a small commission.