Around the World in Seventy-Two Days
By Nellie Bly,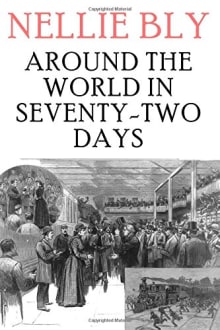 Recommended by Tracey Jean Boisseau
From Tracey's list on travel and exploration written by women in the Victorian Era.
Bly was a brilliant investigative journalist best known in the United States for her exposé of the Women's Lunatic Asylum based on her feigning of insanity as an undercover patient … until she became even more famous for her circumnavigation of the globe, inspired by Jules Verne's fictional Around the World in 80 Days. Sponsored and encouraged by Joseph Pulitzer (editor of the tabloid newspaper, The New York World) and written in a witty, breezy style, Bly's pithily-told tale upends every stereotype of fragile Victorian womanhood; her gutsy candor about her madcap race around what was supposed to be a wholly man's world still stuns and delights!
---