All the President's Men
By Carl Bernstein, Bob Woodward,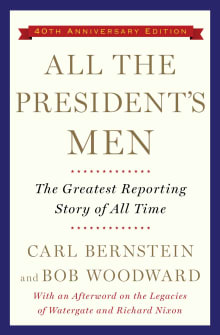 Why this book?
This might be an obvious choice, but sometimes the obvious is obvious for good reason. Written in the 1970s, it remains the template for investigative journalism to this day. It is a first-hand account of how two heroic young reporters investigated what was initially dismissed as a humdrum burglary at a building in Washington DC. The rest, as they say, is history, and the name of the building – Watergate – has become journalistic legend. Woodward and Bernstein had no special superhero powers. It was their meticulous search for sources, evidence, and verification of dirty tricks – all detailed in this gripping tale – that brought down US president Richard Nixon. Their book is the polar opposite of the 'fake news' slogan adopted by one more recent resident of the White House.
---