Visit to Iceland and the Scandinavian North
By Madame Ida Pfeiffer,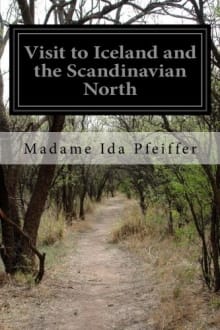 Why this book?
In 1842, after 45 years of frustratingly sedentary domesticity, the Austrian-born Ida Pfeiffer gave full vent to her wanderlust. Within five years, her jaw-dropping round-the-world journeys would make her one of the most widely-traveled persons of that century, while her talent for vivid portrayals made her one of the most well-known travel writers. Of her many chronicles, I especially enjoy this tale of her 1845 trip to the northern reaches of Scandinavia and Iceland—a place almost no continental Europeans had visited and few even knew existed. Pfeiffer's insights and thoughtful reportage, as well as a newly emerging fascination with Iceland and Icelanders in our own time, has given this rare travel narrative new currency.
---