Money-Smart Solopreneur
By Laura D. Adams,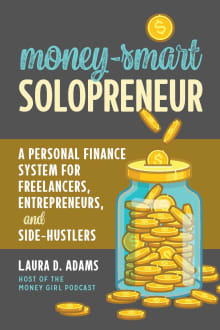 Recommended by Christina Hamlett
From Christina's list on solopreneurs who want to chart their own course.
There's a reason why people who want to become their own boss often test the waters while they are still drawing a paycheck from their 9-5. It's a scary business wondering how you're going to pay the rent, put food on the table, clothe your kids, pay taxes, etc. when you have always had the safety net of regular employment. Ms. Adams pulls no punches in encouraging readers to take a reality check regarding their finances, legal considerations, and even the long-term vision of whatever solo enterprise they want to launch.
---