A Stranger's Journey
By David Mura,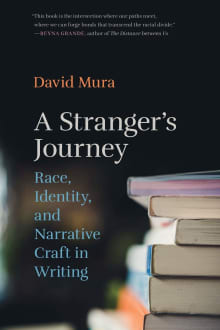 Recommended by Dinty W. Moore
From Dinty's list on for essayists and memoirists.
Master teacher David Mura's A Stranger's Journey addresses long-overlooked issues of race and identity in publishing and in the standard teaching of creative writing and he brilliantly advocates for a more inclusive and expansive definition of writing craft. Though this book is partly aimed at educators, he offers incredibly useful craft lessons as well, primarily through his deft analysis of work done by writers ranging from James Baldwin to Mary Karr to ZZ Packer. In a world that no longer accepts the notion that our greatest authors have to be "dead white men," Mura offers a necessary window into the intersection of race, literature, and culture.

---