The Seven Basic Plots: Why We Tell Stories
By Christopher Booker,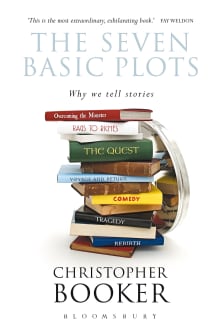 Why this book?
This book is a masterwork of more than thirty years of research into why people tell stories. Booker breaks down literature into seven archetypal themes which occur across all types of stories. Using a wealth of examples ranging from ancient myths and folktales to plays and novels of great literature to the popular movies and TV soap operas of today, he demonstrates how these archetypal themes have remained constant over the generations. Not everyone will agree with Booker, but everyone will learn from him—about reading, writing, and understanding. This fascinating read provides writers with a new way to look at their own plotting and tap into the hero's journey.
---