The Interpretation of Cultures
By Clifford Geertz,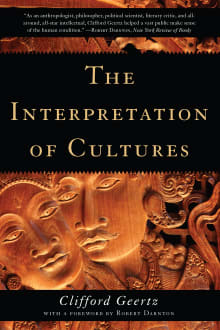 Recommended by Robert Darnton
From Robert's list on anthropology for lovers of history.
This collection of essays by one of the greatest anthropologists of the last century inspired a whole generation of historians—for example, Joan Scott and William Sewell, Jr. as well as myself.  The essays also should appeal to the general reader because of their well-wrought style and wit.  Drawing on Max Weber, Geertz treats cultures as symbolic systems and shows how they helped ordinary people make sense of the world.  Far from wandering off into abstractions, he offers fine-grained descriptions of actual events, notably a Balinese cockfight in an essay that has been cited and debated endlessly among social scientists.

---