Writing Down the Bones
By Natalie Goldberg,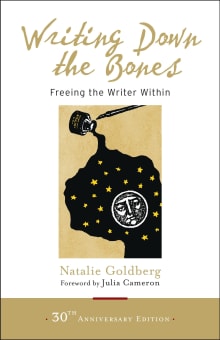 Recommended by Tama J. Kieves
From Tama's list on to help you stay true to yourself and your calling.
When I read this book, I felt as though I'd come home somehow. Goldberg has such a natural, conversational voice while sharing life-changing truths. She shared in a way that embodied her message and I realized I wanted to do that with my calling. While writing about writing, she is also offering instruction that is valuable for anyone who wants to work on any art, craft, or business. Using her years of Zen meditation as a backdrop, she instructs the reader on going beyond self-judgment, training yourself to be excellent, and staying present. It's a powerful book for anyone who wants to use writing to uncover their truth, and for anyone who wants to dive into practice of any kind, and not get their identity wrapped up in the outcome.
---