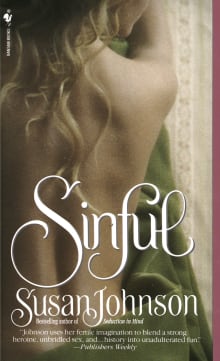 Recommended by Emma Wildes
From Emma's list on applause for romantic escapism.
If you wish to travel far afield, have a taste for erotic in your romance (done tastefully), and unconventional heroes and heroines, this is a great story. Sinjin is wounded and wary, and Chelsea is an unconventional young woman with a great deal of determination and resilience. Their reckless passion for each other is ill-advised and they both know it, yet neither one can resist. The exotic settings and careful attention to historical detail make this a very memorable read. Don't forget also some really hot sex scenes.
---