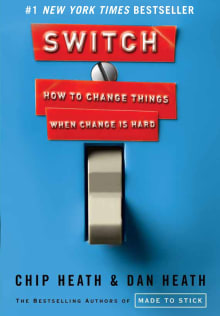 Switch: How to Change Things When Change Is Hard
By Chip Heath, Dan Heath
Why this book?
This was one of the first books I read about behavior change, and to this day, it's one of the best. The authors, Dan and Chip Heath, present a simple model consisting of a rider on top of an elephant traveling a path. The rider represents your rational side, the elephant is your emotional side, and the path is your environment. And by strategically influencing all three, you can create the behavior change you want much more effectively.
From the list:
The best books on how to develop self-discipline
When you buy a book we may earn a small commission.