Somebody's Daughter
By Rochelle B. Weinstein,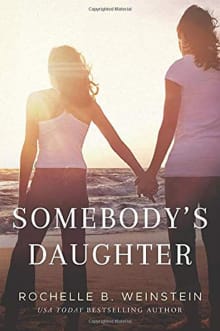 Recommended by Rebecca Prenevost
From Rebecca's list on fiction portraying realistic parenting dilemmas.
Somebody's Daughter is a thought-provoking read for parents on how you might handle an inappropriate video of your child being shared over social media. One of the most intriguing parenting aspects of this book is how the mom and dad dealt with their daughter's dilemma so differently. Especially since the mom almost viewed the dad's way of handling it as detrimental. It offered an invaluable gut-check on what I would do if I were put in the same situation.
---