The Leopard
By Giuseppe Di Lampedusa,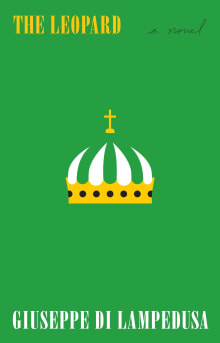 Why this book?
Lampedusa could make a dish of macaroni cheese voluptuous and a basket full of peaches revolutionary. This author had a wonderful appreciation of the pleasures of the senses, and a great gift for making sensuality politically significant. 
In 1860 the palace of Donnafugata, the summer retreat of a fictional family of Sicilian aristocrats, is remote from the cities where Garibaldi and his followers are precipitating a nationalist revolution, but the chill of impending change is in the air, along with an anticipatory nostalgia for the decadent beauty that is passing away. 
Politically radical Prince Tancredi and his bourgeois sweetheart devote long, languid summer afternoons to exploring the palace's empty wing. Seldom can descriptions of crumbling plaster, cobwebbed chandeliers, and dusty floorboards have been so charged with erotic glamour, ideological ambiguity, and a melancholy acknowledgment that all things must pass.
---