The Only Gaijin in the Village
By Iain Maloney,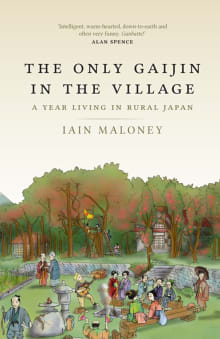 Recommended by Suzanne Kamata
From Suzanne's list on memoirs by foreigners in Japan.
In 2017, Scotsman Iain Maloney and his acerbic Japanese wife Minori decided to buy a house in rural Japan. This was no small decision, as Japan houses begin to depreciate almost as soon as they are built. Nevertheless, the author is resigned to spending the remainder of his days in Japan and is ready to commit. The book is ostensibly about one year in rural Japan, but Maloney veers frequently from the narrative path, flashing back and forth in time, riffing on, among other things, soccer, crowded trains, and tired tropes in memoirs written by foreigners.
While many have written about their experiences in Japan, few have taken readers quite so far off the beaten path – literally. Maloney's understanding of the Japanese language and his immersion in Japanese culture (he'd first arrived in 2005) add credibility and depth, while his self-deprecation and humor make this an entirely enjoyable read.
---