Dunmore's New World: The Extraordinary Life of a Royal Governor in Revolutionary America
By James Corbett David,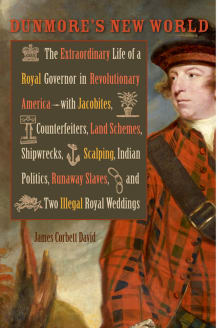 Why this book?
With a broader focus than the 1774 campaign into the Ohio Valley known as Dunmore's War, James David's book gave me a vivid picture of the late colonial North American and British landscape in which Dunmore lived and moved and had his being. An engaging read as well as an indispensable resource for a historical fiction writer.

---