The Road
By Cormac McCarthy,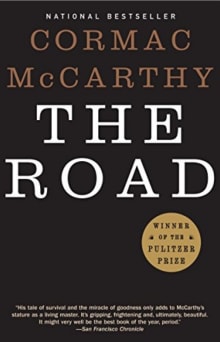 Recommended by William M. Hayes
From William's list on "what if" books that will have you thinking "WTF".
What if the world as we know it came to an end? And what if you had a child to care for in this new merciless land? I'd just become a father when I picked up this book after hearing all the buzz about the novel. A story about a father and son traveling through an apocalyptic world: I read it in one night. The story is heartbreaking and unforgettable. And that's what great stories are supposed to do—they make you feel and bring out unexpected emotions. Author Cormac McCarthy is a master of doing just that.
---