Bats of the Republic: An Illuminated Novel
By Zachary Thomas Dodson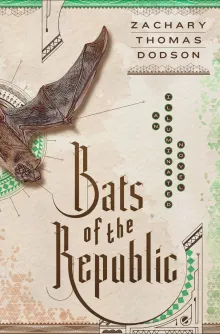 Why this book?
Bats of the Republic is by far one of the most engaging, unique reading experiences I have ever had the delight to enjoy. The breathtaking art decorating every page (and I do mean every page, from the copyright page to the back of the dust jacket) enhances a deep and intriguing story.
One of my favorite parts of this book is that every piece of writing you encounter comes from one of the characters in the story. This makes for a completely immersive experience as you flip through maps, examine drawings of new animal species, and even uncover a few secret messages. Dodson's incredible art and one-of-a-kind narrative style create a complex, deep world that I couldn't help but fall in love with.
---
When you buy a book we may earn a small commission.