Life of Pi
By Yann Martel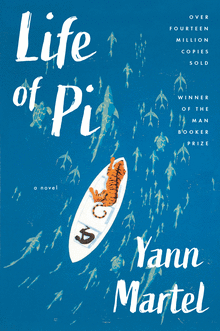 Why this book?
The terror and beauty of the ocean, and survival theme, made Life of Pi a huge influence, when I wrote my book.
It really focuses the question of who you really are and what you might do to survive – when you are alone, lost, and totally unsure of your future. The difference is that in my book, there are two human characters rather than one. As with Life of Pi, animals – and our relationship to them – feature heavily too.
Life of Pi is a wonderful, surreal, and unsetting book. It is in a grand tradition of oceanic survival tales and is one of the best.

---
When you buy a book we may earn a small commission.