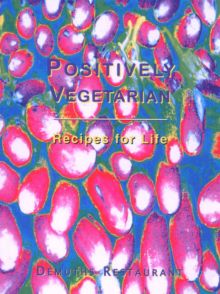 Positively Vegetarian
By Rachel Demuth
Why this book?
I bought this treasure of a recipe book after dining at Demuths. The food was exquisite. A recipe book that's based on meals which have been tried and tested over and over by a judicious public is different to other recipe books. In its time, more than sixty thousand people a year have eaten in Demuths. Surprisingly, many of those diners weren't vegetarian but omnivores.  This book is a magnificent collection of the most frequently asked for recipes. Some of the best recipe books are those which don't feature colour photographs: the focus is entirely on the written recipe and…
From the list:
The best books about conscious plant-based cookery
When you buy a book we may earn a small commission.