The Dreaded Comparison
By Marjorie Spiegel,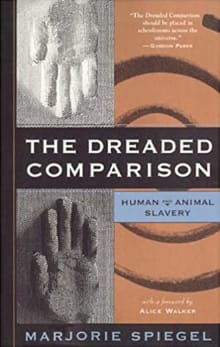 Recommended by David Livingstone Smith
From David's list on dehumanization and the impact of this phenomenon.
To properly understand dehumanization—which represents human beings as subhuman creatures—it is important to recognize our less-than-humane relations with other animals.  In this compact, vividly-written book, Marjorie Spiegel powerfully juxtaposes the oppressive and cruel treatment of enslaved people with the terrible treatment of nonhuman animals. The book is largely concerned with the dehumanization of enslaved Africans and their descendants, but it is also pertinent to other episodes of racial dehumanization.
---