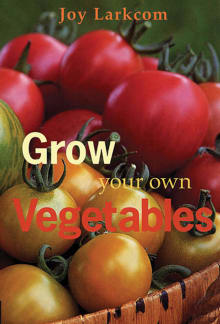 Grow Your Own Vegetables
By Joy Larkcom
Why this book?
Joy Larkcom knows her vegetables, and how to grow them, like no other. She is a Brit, now living in Ireland, with deep experience. Her knowledge and wisdom applies to interested readers on both sides of the pond. 
Grow your own Vegetables is the best how-to book on vegetable gardening bar none. I recommend it to beginning, intermediate, as well as advanced growers. As for myself, I do well to thumb through its pages on occasion for best practices and refresher courses – especially when it comes to, say, spacing requirements for cultivating some of the unfamiliar vegetable crops.…
From the list:
The best books about food gardening written by women
When you buy a book we may earn a small commission.