Broken Angels
By Richard K. Morgan,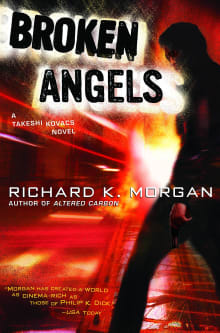 Recommended by Ted Cross
From Ted's list on sci-fi books to enjoy while expanding your mind.
Everyone has heard of Altered Carbon, but I actually prefer this second book in the series. The idea of digital immortality in these books really made me wonder what that very advanced technology might have been like when it was just being invented. That eventually led me to develop my own answer to that question in my own sci-fi novel. I so love the scene where Kovacs buys cortical stacks in bulk in a street market so he can fish through them to find appropriate team members to help him out on his mission.
---