The Brotherhood of the Rose
By David Morrell,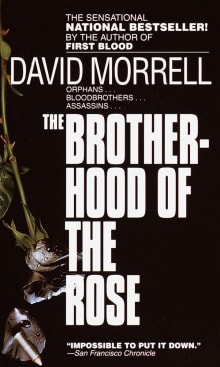 Recommended by Gary Jonas
From Gary's list on the best non-fantasy novels for fantasy readers.
On one level, this novel is about Chris and Saul, two orphans raised by Eliot, a CIA operative, to become world-class assassins. After an international incident, Eliot decides Chris and Saul must be eliminated. Solid and engaging on that level, of course. But on a deeper level, it's about two young men who trust their "father," the one person who ever cared about them, only to feel the sting of his betrayal rock them to their core. The emotion makes the action matter. Everything is personal. The accurate tradecraft, killer action, and depth of character all combine to make this one of my favorite books. Fantasy readers will appreciate the secret society aspect of the assassins as well as the amazing action set-pieces.

---