The Lost Wisdom of the Magi: the memoirs of Sophia Zealotes
By Susie Helme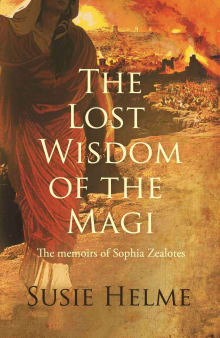 Why this book?
This is a really well-told story and deserves praise for the detail and the observations throughout the book. Sophia, an elderly Babylonian Jew, is telling her account of her years in Palestine to the Sisters of Alexandria. As a little girl she studied the ancient languages because her father was a keeper of the royal archives of the Parthians. When she turned fifteen, her mother tried to commit her to an arranged marriage. Sophia runs away and joins a Nabataean caravan. Helme's forensic research captures the atmosphere of Sophie's travels brilliantly. The detail is amazing and her description of the everyday struggles brings the story vividly to life.

At 521 pages, it's a long story, but like any journey, if it's enjoyable and exciting, it ends all too soon.

---
When you buy a book we may earn a small commission.