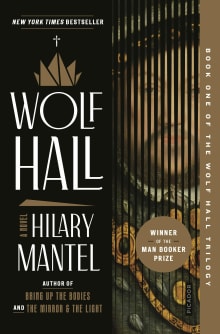 Wolf Hall
By Hilary Mantel
Why this book?
Another famous man from the sixteenth century, this time Thomas Cromwell. The Holbein portrait of Thomas Cromwell shows us a very grim-looking character with shrewd eyes looking away from us. History gives us Henry VIII's political fixer. Hilary Mantel gives us the living, breathing man, abused by a cruel father, later grieving for his dead wife and his adored daughter while negotiating a political world in which a man must be as ruthless as his enemies. Hilary Mantel shows us that history is not as simple as it might seem, and Thomas Cromwell is a human being with all the…
From the list:
The best novels featuring historical figures
When you buy a book we may earn a small commission.