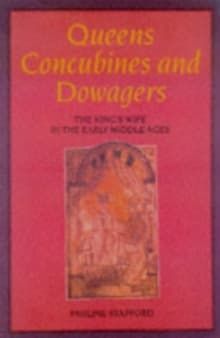 Queens, Concubines, and Dowagers: The King's Wife in the Early Middle Ages
By Pauline Stafford
Why this book?
Last, but certainly not least, Queens, Concubines, and Dowagers was a book that helped formed the field of queenship studies, now a booming industry. 
Stafford teaches us how to think about the meaning of queenship, the sources and limits of the queen's power, and the evolution of her office; she
 tells the stories of a number of remarkable early medieval women along the way in what is now England, France, and Germany. Deeply influential for me as I sought ways to think about queenship in later periods, this book remains widely available, accessible, and influential.
From the list:
The best foundational books on medieval women's history
When you buy a book we may earn a small commission.