The Creation of Anne Boleyn
By Susan Bordo,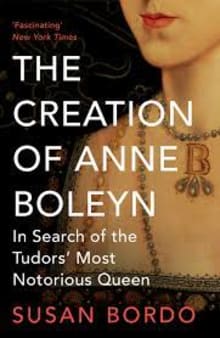 Recommended by Tracy Adams
From Tracy's list on vilified European queens and noblewomen.
This book is a delight, from start to finish. I read it in one sitting. Like Lucrezia Borgia, it is both popular and erudite, but it does not recount the titular protagonist's biography. Instead, it goes through all of the myths that have been floating around this unfortunate queen since her own lifetime. Bordo separates contemporary slander from fact, but then goes on to follow how the legend of Anne Boleyn was developed over the centuries in histories, fiction, and film. This study is also explicitly a study of how a legend takes hold and evolves.

---