Catherine of Aragon: Infanta of Spain, Queen of England
By Theresa Earenfight,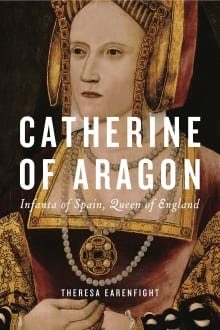 Why this book?
Displaced by the fascinating Anne Boleyn, Catherine of Aragon (1485-1536), first queen of Henry VIII, is often depicted as a bitter old woman. Not so, says Theresa Earenfight. Although this book will not appear in print until December 2021, queenship scholars have a good idea of what is coming: Earenfight has been lecturing on Catherine for several years now, and we can hardly wait to get our copies. By exploring inventories of Catherine's material belongings, Earenfight, a meticulous and imaginative scholar, reveals a whole new side to this allegedly drab and austere queen. We already knew that Catherine was intelligent and loyal, but she turns out to have been stylish and fashion-conscious, a vibrant woman with many interests and connections.

---