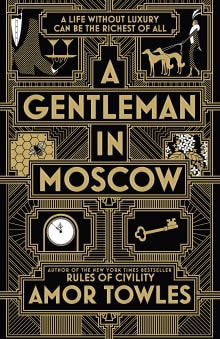 A Gentleman in Moscow
By Amor Towles
Why this book?
I brought a paperback copy with me on an overseas long-haul flight. My friend recommended it after I returned from reporting in Ukraine. From the opening pages, the pithy repartee had me, for the first time in ages, stitched. Holding and reading Towles' book in public was a pleasure all my own, like being swaddled next to a fire as a friend recounted his life in full, learning from how he handled drudgery, disappointment, fellowship, and love. It left me feeling like I'd made a new friend. I didn't want to share it with anyone. I never wanted it to…
From the list:
The best books to get you through troubling times
When you buy a book we may earn a small commission.