Hamnet
By Maggie O'Farrell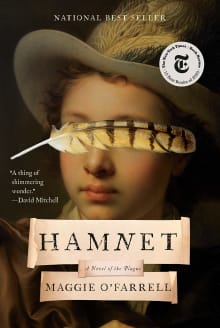 Why this book?
While the setting is undoubtedly Elizabethan, the crux of the novel is timeless. This is a story of grief, exploring the guilt and recriminations between parents after the loss of a child. It just so happens the father is William Shakespeare. 
The skill and subtly of Maggie O'Farrell's writing lets you believe you have happened upon Stratford in 1596, where you are not reading descriptions of history, but watching one family live through a devastating week. (Watch out for a completely entrancing section on the life and travels of a flea.)
---
When you buy a book we may earn a small commission.