Prison of Women
By Tomas Cuevas, Mary E. Giles,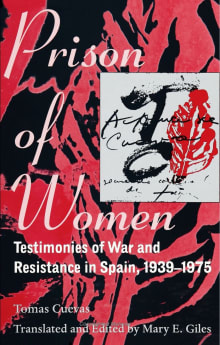 Recommended by Johana Gustawsson
From Johana's list on resistance during The Spanish Civil War.
Tomasa Cuevas, who spent herself many years in jail during the Franco dictatorship, collected testimonies of women incarcerated following the Spanish civil war. Mary E. Giles brilliantly translated and edited those testimonies. Prison of women is a powerful book as it is an act of resistance by itself: Tomasa had to cross the country to interview those women at a time when Franco was still ruling and we cannot thank Mary E Giles enough for bringing these testimonies to us. She explains in a heart-warming introduction how she came to translate and edit this book.

---