The Last Family in England
By Matt Haig,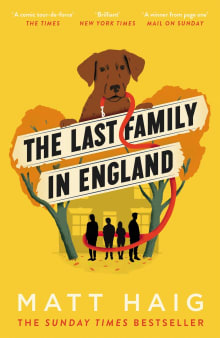 Why this book?
Unlike so many books where the point of view character is a dog, Haig has really thought his way into the dog. His creation, Prince, is not a counterfeit, a man in a dog suit, as it were, but a real dog. Haig's empathic projection of how a dog might see things and interpret events is both charming and very believable. Further, Prince is a truly relatable character, without being 'cute'. His well-meaning, doomed struggle to make sense of things he cannot understand, and to take control of a bad situation and save his family, is the very essence of tragedy; he is prevented by his very nature from achieving what he so desperately desires. 
The ending will break your heart, but it's a fantastic read that will leave you feeling richer for having read it.
---