The Art of Racing in the Rain
By Garth Stein,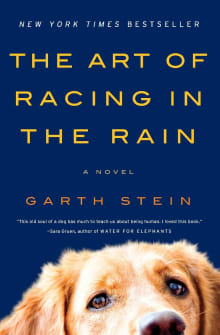 Why this book?
Love. Humor. Grief. Perseverance. Tragedy and loss. Yes, these are topics one might find beautifully detailed in many well-authored novels. This one is special because these human conditions are told from a dog's perspective and it's completely believable. The chronicles of Enzo's existence are impeccably penned. Sharing his canine perspective with such realism is a feat of sheer mastery. Why? Because the lessons Stein strives to communicate are more palpable and poignant coming from an innocent and ego-less dog. We humans know we will never reach those virtues that dogs wear so effortlessly, and so we listen with a more open heart. 
As an author, knowing that my readers hear what I'm trying to say is a highly ranked goal. Stein achieves that in this earnest story.   
---