All Creatures Great and Small
By James Herriot,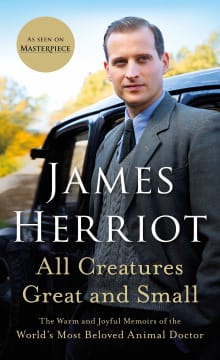 Recommended by Carolyn Banks
From Carolyn's list on those who are crazy over anything with four legs.
All Creatures Great and Small is a sweet book that at the same time can make you laugh out loud. His prose is understated and he's able to make fun of himself. Herriot's encounters with all sorts of animals are unique and heartwarming, and that spreads to include his dealings with humans as well.
I've always loved animals and, clearly, James Herriot does too. And I've always loved things British, and this book is so very so.
---