Until Proven Safe
By Geoff Manaugh, Nicola Twilley,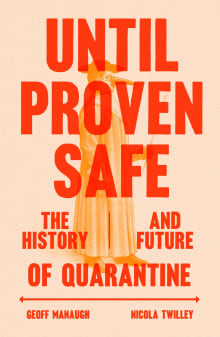 Recommended by Jonathan Charteris-Black
From Jonathan's list on the human reaction to the Covid-19 pandemic.
I found this a fascinating account of the origins and history of quarantine, stretching from medieval times right up to the Covid-19 pandemic, the authors take us on a tour of the many different forms that quarantine has taken in different parts of the world. Quarantine is about finding out what may be hidden within the body but this book reveals much about the different cultural and historical settings where quarantine has been employed. The book helped me understand why the responses to Covid-19 were so diverse in spite of the fact that governments were dealing with the same illness.
---