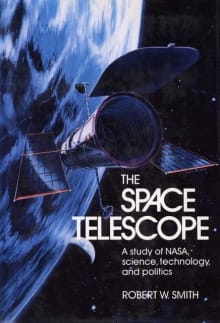 The Space Telescope: A Study of NASA, Science, Technology, and Politics
By Robert W. Smith
Why this book?
Award-winning, highly authoritative, comprehensive, and accessible history of the long campaign for a large space telescope by astronomers and NASA program officers. One of the most penetrating studies of how NASA constructs and operates major space missions, and how access to space has changed "what it means to be an astronomer.".
From the list:
The best books on the universe from Hubble to Hubble
When you buy a book we may earn a small commission.