Lost Islands
By Henry Stommel,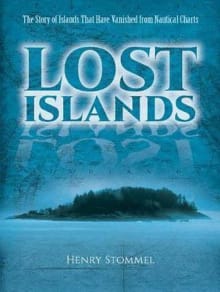 Recommended by Alastair Bonnett
From Alastair's list on the lure and mystery of islands.
All sorts of islands have been spotted from afar and printed on our maps, only to be revisited years later and found to be ephemeral or just plain delusions. This book is a historical survey of late nineteenth-century British and American attempts to verify islands and establish a final, accurate map of the world. It was an impossible task back then and it is even more challenging today, for islands are coming and going with increasing speed.
---