Tomorrow I'll Be Brave
By Jessica Hische,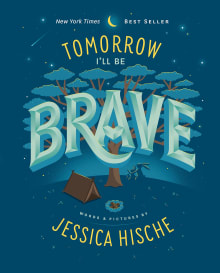 Recommended by Jill Heinerth
From Jill's list on young explorers.
This inspirational book for young explorers offers uplifting messages for kids, encouraging them to try new things and not fret about failure. Hand-lettered words of wisdom help to define what it means to be brave and confident, while teaching patience and tenacity. The colorful illustrations are memorable and immersive, offering opportunities for discussion about each page of positive values.
---