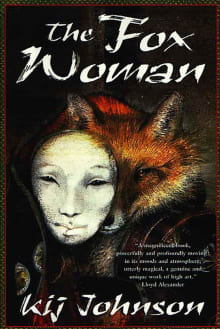 The Fox Woman
By Kij Johnson
Why this book?
I wish we had more dream novels out there about animal brides and bridegrooms! Instinctual and unbound by law, with access to wild places we could never reach, animals are such a perfect way to express the id-consciousness, the dream versions of ourselves. Based on a Japanese folktale, here's a sweet, whimsical story of a fox who turns herself human to love a human man. Which form is real, and which is the dream, and how will she free herself to live both realities as a fully formed woman of her own?
From the list:
The best dream-like fairy tales books
When you buy a book we may earn a small commission.