The Blank Slate
By Steven Pinker,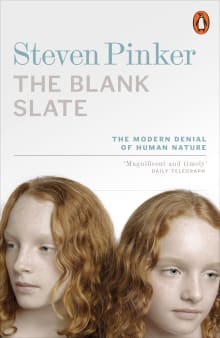 Recommended by Robert Plomin
From Robert's list on genetics and psychology.
First published 20 years ago by one of our best science writers, this book shattered the blank slate myth which dominated thinking at that time. The Blank Slate is a landmark against which I hope you will see how far we have come in recognizing the importance of genetics in psychology. The 2002 edition is still an excellent read but I recommend the updated 2016 edition with its new Afterword.
---